We believe that modern living in lifeless concrete jungles has alienated us from the sprawling greens; greys and blacks now dominate the landscape which was once filled with the myriad hues of life. To escape from this mundane lifestyle of the city, we are building urban settlements in Santiniketan, where the mornings would start with the chirping of birds, fragrance of flowers and cool breeze in communication with the sun-kissed greens.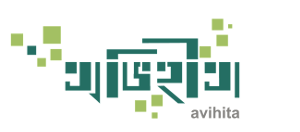 Freedom lives within you, just let go!
Rich with all modern amenities. Avihita ensures comfort for your outer being and calm for your inner peace. Once inside Avihita, you will meed some time to discover the entire spread of the layout. The vast openness will surprise you. The greenery will amaze you and you will love to venture outdoors around the complex that is studded with manicured gardens, but do not give away the essence of Santiniketan.
Learn more..